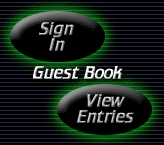 ALUMNI - YOUR SONSHINE STORY

Over the past 40 years, God has used the houseboats of Sonshine as a launching pad for so many people to go deeper in relationship with Him.  As a staff person you quickly learn the words of the Apostle Paul at a very intimate level.


"...So that Christ may dwell in your hearts through faith; and that you, being rooted and grounded in love, may be able to comprehend with all the saints what is the breadth and length and height and depth, and to know the love of Christ which surpasses knowledge, that you may be filled up to all the fullness of God. Now to Him who is able to do exceedingly abundantly beyond all that we ask or think, according to the power that works within us, to Him be the glory in the church and in Christ Jesus to all generations forever and ever.  Amen".

Sonshine Specialized Camping Ministries  P.O. Box 1527  Woodbridge Ca. 95258   209-367-0212 (ph)  209-368-1662 (fax)

Send A Staff To Camp - Staff food, laundry, training materials, staff shirts, training weekends, administrative staff and the list goes on of budget items that continue to grow as our staff does.  Normally, this is a good thing for a ministry except when you are trying to keep camper prices fixed and eventually lower them.  The focus of this campaign is two fold. First, to birth a community of Alumni that believes in the mission of Sonshine Ministries and desires to still impact campers' lives with the Gospel of Jesus Christ THROUGH Sonshine Staff.  Our hope is that year after year our Alumni community would grow in number and in financial generosity providing future Sonshine Staff the opportunity to serve.  Second, we believe that this will be an ongoing-year by year strategic "financial lifestyle" of the camp's Alumni to lower camper prices and expose more campers to Jesus Christ via the houseboat experience. We are calling on all Sonshine Ministries Alumni to support a current staff member for a minimum of one week. Call our office for more details!  

There is NO other experience we know of that has the same radical impact on camper and staff alike than serving during the summer at Sonshine.  We now offer it again to you as an Alumni.  Join the staff in changing the world for Jesus Christ one staff at a time and through Christ in them one camper at a time!