So what does the Sonshine Staff do?  There are 3 different staff positions.

Team Barnabas: This is a person who ultimately is responsible for creating an atmosphere for ministry on the boats.  Team Barnabas members quickly pick up the nick name "Barney".  It is the "Barney's" job to facilitate meal preparation and maintain a clean boat.  The Barney person is also there to help the driver park the boats and get campers ready to ski.  The Barney person probably spends the most time on the houseboat with campers engaged in one-on-one and group conversations that may or may not be about Jesus, but definitely have an impact on the campers.  Additional "jobs" for the Barney vary from group to group as some may need help with small groups, worship, or share your testimony.  Barneys serve as a volunteer for 3 weeks of the summer.

Trainee: This position is for those who have the desire to be boat drivers.  To be a Trainee you must have at least been a Team Barnabas member or be one year out of high school.  The Trainee position is a mixture between the Barnabas and Driver position. Trainee's will learn to drive the houseboat and ski boats while getting to know campers and helping the youth group in any way needed.  During the 5-week volunteer program the Trainee will rotate from boat to boat to learn from different drivers.  It is essential that Trainee's are patient, flexible, teachable people who love students and love serving Jesus Christ.

Driver – Officially titled Program Coordinator – This person does a combination of the two other titles.  The Driver works the entire summer, usually about 10 weeks, driving the houseboat they live on as well as a ski boat shared with another Driver.  They teach campers to ski, wakeboard, kneeboard and banana. The Driver is ultimately responsible for the safety of everyone on both boats and directly communicates with the youth pastor to make sure the program is running smoothly.  Drivers meet daily with their Trainee and Barney to pray for their boat and discuss how the week is going.  Drivers complete a week of training before campers arrive. 

If you are interested in being considered for a staff position, please download the "New Staff Application Packet."  Return it via email or regular mail promptly.  With each Application you will need 2 Reference Forms (In packet or go to the
Reference Form Online
).  You can FORWARD via email the
Reference Form Link
to two people who know you well.  Your two references can then fill out the form and submit it directly to us.  You can also print it out and deliver it to them in person and have them mail it to us directly.  Please do not wait for your references to turn in your Application.  Return your Application promptly.  Your references can come in at a later time.    
The Application should take you no longer than 10 minutes.  Please return it promptly!  Once we receive your Application we will contact you to schedule an interview time.

Sonshine Specialized Camping Ministries  P.O. Box 1527  Woodbridge Ca. 95258   209-367-0212 (ph)  209-391-0042 (fax)

We firmly believe that the desire to apply for staff is from God. We praise God for calling you to hunger for His will and thirst for knowing Jesus and the new life that He gives.  Please pause for a moment and pray for yourself and where God may be leading you this summer. 

One thing we know that will happen to you if you fill out the Application and interview with Sonshine Ministries is this; everything will change, things will never be the same!  As you seek to serve God with the life He has given you and bring Glory to His name, you will never be the same.  He will lead you on the greatest adventure this life has to offer for the glory of it all – HIM!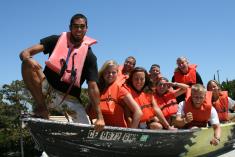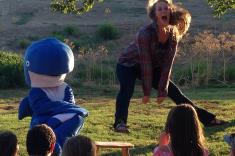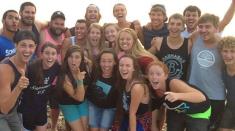 There is no other camp, ministry, or mission experience that we know of that better train, equip, develop, and provide an opportunity for young people to grow in service, leadership, and maturity.  As a staff member you will profoundly discover the joy, pain, sacrifice, and challenge, of humbly serving and leading one another and campers.  Sonshine Ministries is so much more than just a summer camp.  Sonshine Ministries is the leading organization and experience in discipleship and leadership for Jesus Christ.  

Looking to fill out a Staff Reference Form?